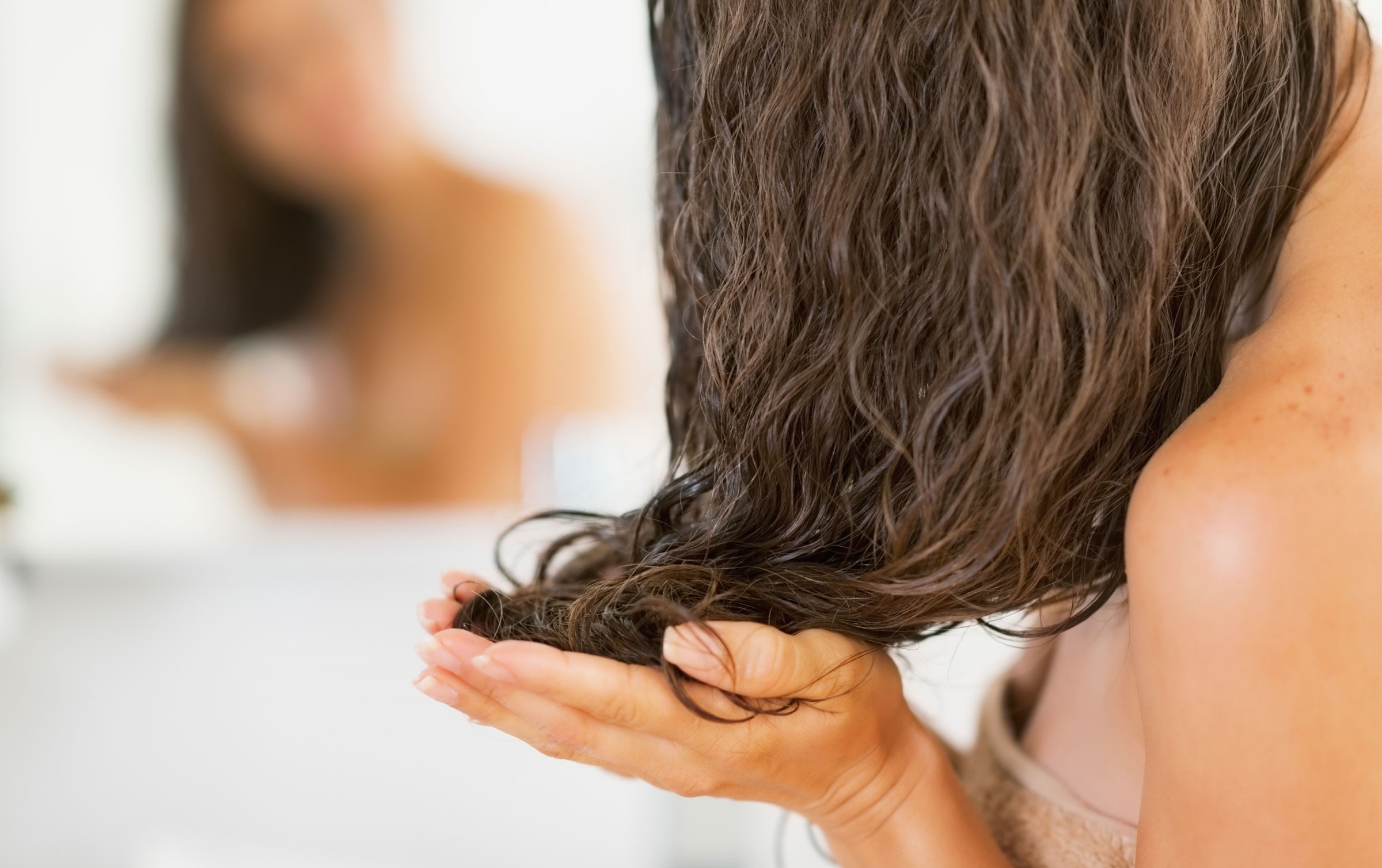 It often happens that whenever you hear about a new cosmetic or a new way of treatment, you want to try it out immediately. It is the same when it comes to hair oiling. Many girls are crazy over this type of hair and scalp care. However, not all of them were completely happy with the results. Learn what mistakes not to make and how to take a proper care of your strands.
You will also find out what hair oiling is about.
Mistake number one: too much hair oil.
This is the most common mistake in hair oiling. Many girls think that the more product they use, the better the results will be. They couldn't be more wrong. Few drops of oil are more than enough. Of course, you can vary the amount relatively to the length and thickness of your strands. Nevertheless, you do not have to apply half the bottle like Hindu women do, to over their entire hair. What is more, remember that not all of us should apply oil to the scalp.
Mistake number two: how often conduct hair oiling? How long leave oil in?
Some guidebooks claim that the best results are obtained if you leave oil in for 24 hours. It is far from the truth. The maximum amount of time is 8 hours, while the minimum is 30 minutes. If you leave oil for too long, it can result in irritations, damages of the hair structure or cause excess sebum secretion. What is more, it is not recommended to conduct the treatment everyday. Once a week is the optimum frequency to bring the best results.
Mistake number three: oil does not work.
If it really does not work, you probably did not match oil to your particular hair type. Remember to choose oils in regard to your hair porosity. Saturated oils will be perfect for low porosity hair. Monounsaturated oil will be the best for medium porosity hair. In order to take care of high porosity hair you must use polyunsaturated oils. What is more, take into consideration the fact that if one oil works wonders on other girl's hair, it might not be as beneficial for you. It is all a matter of the type of hair.
Mistake number four: immediate effects.
You will never see them. The key to success is to be patient. Only then, your hair will become healthier and more beautiful. The first effects can be expected after a month of regular use. Few-month treatment will bring the final results. Keep in mind that at some point, you might encounter a phase when your hair will look terribly. Do not let this discourage you. If you use oils regularly, after a while the strands will regain stunning look. The moment you notice any effects depends on how damaged your wisps are and their susceptibility to the ingredients contained in oil.
Mistake number five: obsessive hair care.
Washing hair using different methods, giving up products with silicones, not using a blow-dryer or a straightener, styling without the use of a hairspray or hair mousse, throwing away all shampoos and other cosmetics with SLS… This is how you could describe obsessive hair care. Of course, using several products at once or spending all day on hair treatment does not always bring positive results as well. Nevertheless, nothing bad will happen if you decide to straighten or blow-dry your strands once in a while. You can also use hairspray or mousse from time to time, without causing sever damage to your strands.
Mistake number six: do not follow other people.
We all have our unique hair and scalp types, different beautifying habits and use various products. There is no sense in copying others because the final result might be far from what you expect. Popular method of hair wash called CWC, wet hair oiling, hair oiling in a bowl, not using SLS… might not work so well for you as they work for others hair maniacs. Even the most popular oils, such as sweet almond oil or coconut oils from popular brands, might not always be so beneficial.
Mistake number seven: I have too few hair oils!
It is not true. For hair oiling, one oil is also enough. There is no need to create mixtures of several oils to achieve good results. Make sure to choose oil that will take care of both your hair and scalp. The same situation considers the rest of your cosmetics. Two conditioners, masks and shampoos will do.