Many people dream of lovely, breathtaking hairdos. Unfortunately, few of them handle hair getting worse, thinning, brittle and frizzy, despite dozens of treatments… If you've run out of ideas for getting the desired effect, see some top remedies to improve the hair.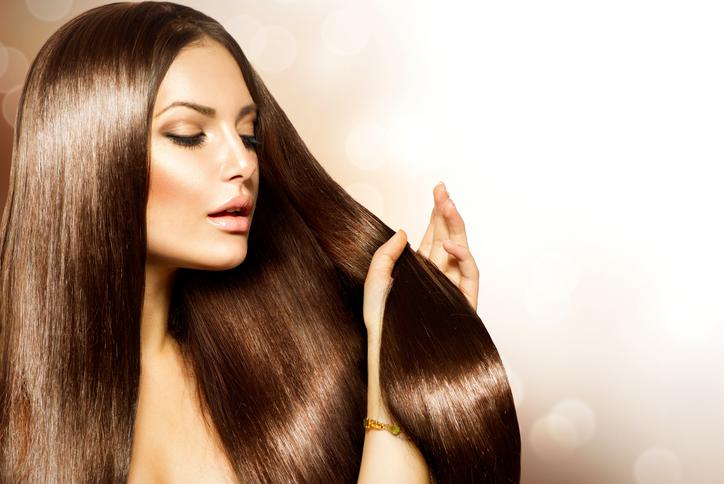 HOW TO WASH HAIR THE RIGHT WAY?
You might be wondering what's tricky about hair washing! Even though we do it often, this might be complicated. Above all, you need to choose the right shampoo designed for your hair type. Otherwise it will bring more harm than good.
Wash your hair gently! Use circular motions and distribute the shampoo over the scalp, not the hair. Remember that too much shampoo doesn't benefit the tresses or scalp.
Rinse the hair using cool, not cold, water. You don't need to torment yourself, use the temperature that feels nice. Never use hot water because it makes the hair worse – it opens the cuticles so hair is easily damaged.
CLEAR THE SCALP
Treat your scalp to a scrub at least once a week to clear it of toxins and oil excess. A shampoo isn't able to remove all the dirt that hair attracts. The scrub also perfectly banishes the styling product buildup and removes dead cells. If you use it on a regular basis, your hair will enjoy plenty of benefits. Tresses go stronger and shinier, they grow faster and are less oily!
PROTECT YOUR HAIR AGAINST HEAT
High temperature speeds up hair aging! Without the shield, hair loses its color and moisture. Using hot airflow while blow-drying, hot tools such as flat irons or curling wands cause damage to hair: breakage, dullness, split ends. A flat iron only makes hair appear smooth and healthy. Thankfully, there's a way to keep the tresses safe: use products dedicated to heat protection.
USE NATURAL HAIR PRODUCTS
Natural products make the best pick if you desire to get the hair shine back. Cosmetics based on plant-derived and natural substances are safe even for sensitive skin! They can replace all kinds of chemical-laden products.
EAT A BALANCED DIET
The foods you eat have a huge impact on the condition of hair, skin and nails. The proper hydration and eating a balanced diet is the secret to successful hair care. The lack of water in the body is one of the most common causes of unhealthy hair so make sure you drink enough water and get rid of dull-looking strands.
By following these rules regularly you will surely stun everyone around with the super-glossy tresses!